Meet the Team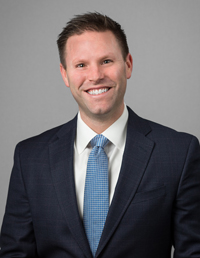 Daniel Leach, CFA, CWS®
Senior Vice President, Financial Advisor, Branch Manager
For more than a decade, Dan's passion has been helping successful executives, business owners and families experience financial freedom and make better decisions in order to achieve their goals and dreams. Along with his team, he works hard to "simplify his clients' financial lives."
Dan holds the Chartered Financial Analyst® credential (CFA®) which sets the benchmark for best practices in global investment analysis and portfolio management. This charter is amongst the most rigorous financial designation program in the financial industry. Those who hold this designation must adhere to a strict code of ethics and are held to the highest standards of professional conduct.
Dan strongly believes in giving back to the community where he works and lives. He is involved in his community and serves on the board of Providence Hospital. He was past president of the South Everett Mukilteo Rotary Foundation and active with several other nonprofit organizations.
Beyond the office, he loves spending time with his family. He and his wife have five kids, two daughters and three sons, as well as an extensive extended family. They enjoy hiking, boating, golfing, time at the beach, watching University of Washington sports and spending time at their family cabin in Plain, Washington.
Chartered Financial Analyst® and CFA® marks are trademarks owned by CFA Institute.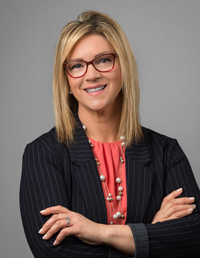 Georgette Duleba
Associate Financial Advisor
Georgette joined Leach Wealth Strategies Group in September of 2019, continuing a successful career in financial services that has spanned over 20 years. With a wide range of financial industry experience, including consulting, insurance product development, training and providing financial advice, Georgette is uniquely positioned to add to the team's ability to help others. She brings a passion for the business and has a gift for helping individuals and organizations be more successful in an ever-changing environment.
Georgette is committed to excellence and helping clients meet their goals. By getting to know their story and understanding their financial needs, she works to guide them through life's complexities. The team at Leach Wealth Strategies Group succeeds by becoming each client's "Family CFO" and helping them navigate the financial road to success.
Georgette is a graduate of Seattle University with a degree in business management and enjoys her time away from the office with her amazing husband and two sons. They enjoy being home on their family farm and all the wonders the great Pacific Northwest has to offer.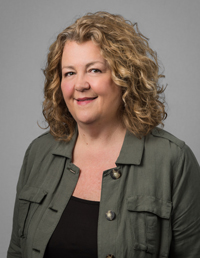 Kathy Spooner-Petosa
Branch Administrator, Client Associate
Kathy joined D.A. Davidson in September of 2008. With over 27 years of experience in the financial services industry, she is an excellent addition to the team. Kathy began her career with Foster & Marshall, Inc., continued on to Dain Bosworth, Inc., and Toyer & Associates, CPAs. She took some time off to raise a family and work with her husband in the family restaurant business. With the sale of the family business and three boys off to college, Kathy decided to return to the financial services industry. She is dedicated to providing high-quality service to clients.